Decking & Balustrades
general information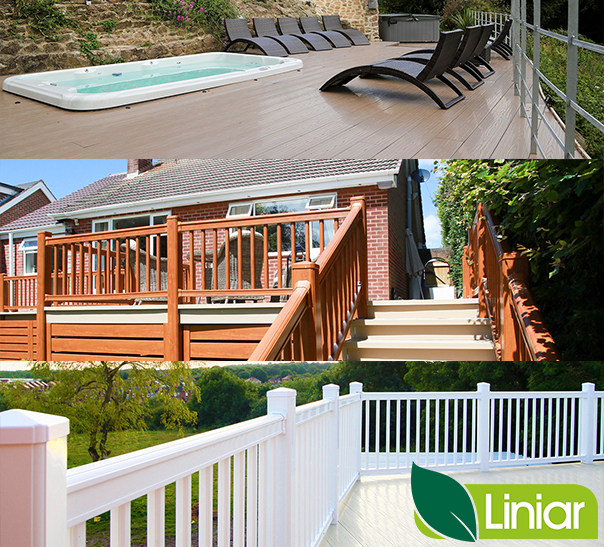 Composite Decking Liniar System Composite Decking offers a high quality low-maintenance alternative to traditional Timber decking, not to mention the stunning look. Available in 8 colour options (Seashell, Fossil, Sand, Charcoal, Earth In Deluxe Wood Pattern and Cream, Beige, Stone In Classic Stipple) Our Range of decking is a cost effective easy-to-care for improvement to your home.
New Decking will bring a refresh to your home, impress your friends and fill your neighbours with envy. Phone or Call in for your quote.
UPVC Balustrades
Also using the Liniar System, these UPVC Balustrades will complement and synergise with your Liniar Decking perfectly. Availible in 10 colour options to compliment your decking and house to a tee.
Below see colour options for our decking (left) and the Balustrade colour options (Right)