BATHROOM PANELLING | DECORATIVE PANELLING
general information : Bathroom and Decorative panelling systems.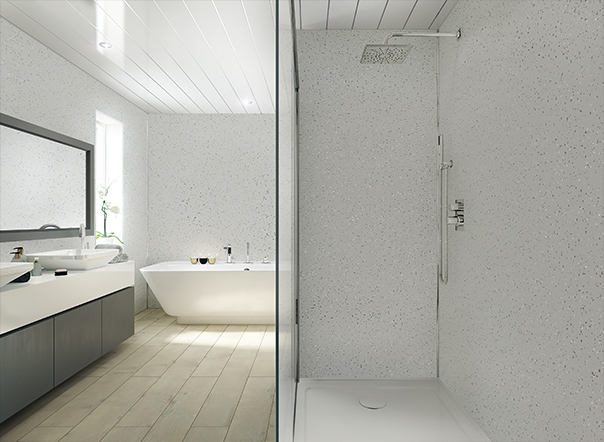 The decorative panel range combines a traditional finish with a modern, sleek slant to the product. These marble effect PVC panels will transform any wall to which they are applied, and the 100% waterproof finish means they are a popular choice for bathrooms and kitchens. They are easy to fit, and easy to maintain with a simple rub down usually removing any dirt to leave a clean, crisp finish.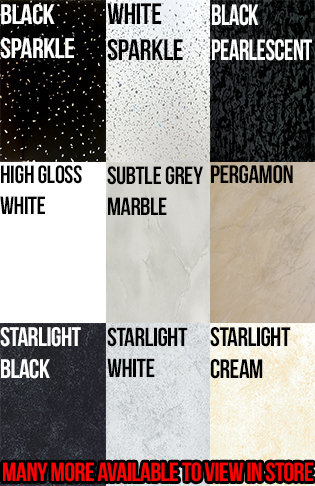 10mm and 5mm thick
Quick & easy to install
Clean, hygenic and easy to maintain
Water resistant
Helps to insulate your room
No messy grouting required
Will NOT support mould or bacterial growth
Our Plastivan Bathroom Panels are quick and easy to install, and minimal work to maintain. With a plethora of colours and patterns to choose from, we can all but guarantee that we'll have the right panel for you. Our panels come in 5mm and 10mm depending on your requirements. We also offer instalation and fixing materials to aid you. For more information feel free to call in store. Or, alternatively give us a ring on: 01248 422012 and we'll be happy to help you with and questions you have.